VU 43 Ultra HD Smart TV Price In India
Description
If you thought that this VU TV is just another 'idiot box' then you thought wrong. This TV comes with features such as a Metal Frame Design to give it an elegant and stylish look and an A+ Grade Panel that delights your eyes with deep and detailed picture. This is made possible by eliminating ambient light reflection.
Product Description
Bring home this television by VU and enjoy the Smart TV experience in the comfort of your home. It has a Metal Frame Design which gives it a classy look and feel. In addition, its Inbuilt Box Speakers give you an immersive sound experience.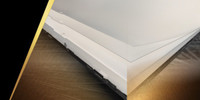 A+ Grade Panel
This VU TV comes with an A+ Grade pure prism panel that gives you a deep and detailed visuals by eliminating ambient light reflection.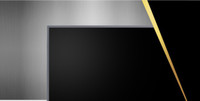 Metal Frame Design
This TV's Metal Frame Design gives it a classic elegance and a stylish finish that will complement your home's contemporary decor.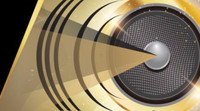 Inbuilt Box Speakers
This Vu TV comes with jumbo inbuilt Box Speakers that feature a box-type design which is effective in creating more studio separation than a traditional TV for an amazing surround sound experience.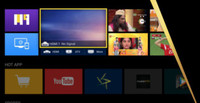 Android 7.0 Smart UI
Powered by Android 7.0 OS, this TV has a Smart and interactive UI. Its remote control has shortcut buttons for YouTube, Hotstar, App Store and Media which allows you to stream your content at the click of a button.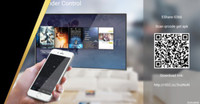 Eshare
Using the Eshare function, you can use your Android or iOS device as a remote to control the TV's functions as well as share photos, videos and music to your TV.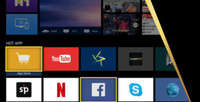 Indian App Content
If the content on your cable connection is not to your liking, then you can easily stream content from apps like Hotstar, Netflix, etc., on this TV.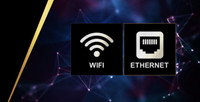 Wi-Fi and Ethernet Connectivity
You can now access internet on your TV as it features Wi-Fi connectivity. You can even connect a LAN cable to access the Internet.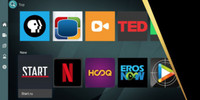 TV App Store
This TV has an App Store that comprises numerous apps for videos, music, games, news, social networking, etc., that have been optimized especially for VU TVs.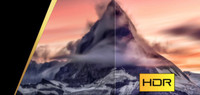 HDR
Enjoy outstanding picture quality with high contrast and accurate details, thanks to this TV's 4K HDR technology.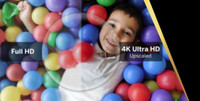 4K Ultra HD with Upscaling
This TV has four times the resolution of a regular HD TV. To render life-like colors and images, this TV uses a new-generation image quality enhancement technology. This is done by adjusting and repairing any color deviation.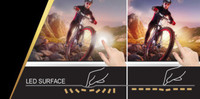 ADS Panel
A good TV will allow you to see even the sharpest of images no matter how bright it may be or how close to the screen you may be and that's what this VU TV does. This TV comprises an ADS Panel that has a microlens optical design which gives you a true high definition experience through high transmittance of every picture.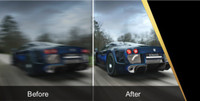 Smooth Motion Rate
Smooth transition of images is a big part of your smooth viewing experience. To make this happen, this TV uses proprietary motion enhancement to create and insert frames into a picture. This feature is known as Smooth Motion Rate technology, this feature helps you enjoy, even the fast-moving, action-packed scenes to the fullest.