Smartron T 5524 Mobile Price In India
Product Description
With innovative features and a robust body, the Smartron srt.phone offers a master-blaster performance. Talk to your mom for hours on end, watch viral videos on YouTube, run photo editing apps, or play games. With this phone, everyday life is a bit more fun.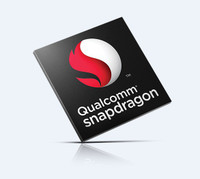 Power-packed Performance
With a Qualcomm Snapdragon 652 octa-core processor, which clocks at the speed of 1.8 GHz, the Smartron srt.phone is ready to charge on a moment's notice. The powerful processor, along with 4 GB of RAM, makes multitasking smooth and fast. To top it off, this phone runs on Android Nougat 7.1.1 to give you an efficient performance.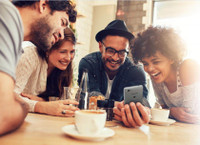 Storage
The Smartron srt.phone features 64 GB of internal memory and unlimited t.cloud storage, which you can use to store many videos, songs, photos and much more.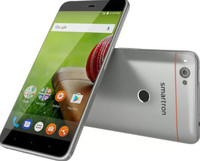 Adreno 510 GPU
Love playing mobile games? If yes, then this smartphone is for you. Boasting an Adreno 510 GPU, the Smartron srt.phone renders fluid visuals and high-quality motion graphics, making it a gamer's dream come true.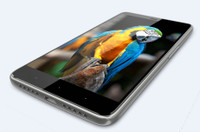 Stunning Display
The 13.97 cm (5.5) Full HD IPS display breathes life into every visual, making every picture bright and clear. Thanks to the wide color display, you can enjoy an immersive viewing experience, irrespective of whether you're indoors or outdoors.
Design
This smartphone has gone through rigorous drop tests, and has also passed them with flying colors, making it robust and durable. The Smartron srt.phone features a metallic finish and well-aligned controls for a sleek look. It has a gently contoured profile that offers a good grip on your phone when you're on the move.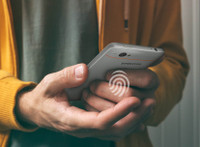 Fingerprint Sensor
Thanks to the fingerprint sensor, which helps unlocking your phone in just 0.09 seconds, accessing your files will be fast and hassle-free. Not only that, the fingerprint sensor also keeps your private data truly private.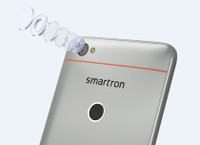 Cameras
The 13 MP rear camera of this smartphone features auto focus with PDAF (Phase Detect Auto Focus) technology to help you take steady and blur-free photos. Thanks to its BIS sensor and F2.0 aperture, you can capture picture-perfect photos even in low light. The wide-angle, 5 MP front camera of this phone, with optimised low-light performance, helps you take amazing selfies in any lighting condition.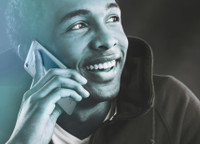 Fast Connectivity
This smartphone supports VoLTE and Dual LTE, helping you connect to your loved ones seamlessly over the Internet. It features dual SIM slots, so you can keep your personal life separate from your professional life.
Qualcomm Quick Charge 2.0
The 3000 mAh battery of this smartphone remains cool even after hours of usage. Since this smartphone features the Qualcomm Quick Charge 2.0 technology, the battery charges in no time, so you're back in action as fast as possible.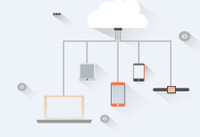 Tron.X
This smartphone uses the tron.X Machine Learning feature to give you an intuitive user experience across Smartron devices. Based on your phone's usage, tron.X helps you find the best deals on ?ights, hotels, cabs, and much more.