Samsung 49 inch Full HD LED 49K5300 TV On EMI
Buy Samsung 123cm (49 inch) Full HD LED TV Online
Product Description
A movie marathon or just another day at home – with the Samsung 123 cm Full HD Flat Smart TV, you can stay assured about non-stop entertainment. Its flaunt-worthy design blends in anywhere and adds a unique style to your home.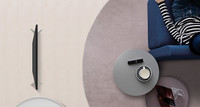 Blends with your Lifestyle
Tired of letting your TV decide where the couch should be placed? With the Samsung smart TV, this won't happen. This flat TV is playful, fun and simple and looks perfect anywhere you place it.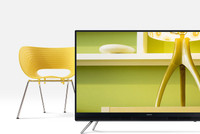 A Great Fit
Hate the sight of messy wires and unsightly air vents? With Samsung Joiiii, you can keep your home clean and clutter-free. This TV comes with just one cord and looks great anywhere you place it – by the wall, in the room, or on a stand by your bed.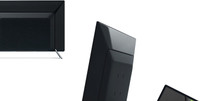 Two Different Looks
The Samsung Joiiii comes with two pairs of unique metallic legs that fit into the built-in holes seamlessly. One pair is longer than the other and can be reversed easily for a tilt.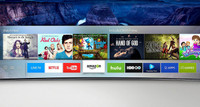 Easy Access to Content
Hate juggling between different screens to find what you want? With the Samsung Joiiii, you don't have to. This TV gives you quick access to whatever you're looking-apps, games, online videos, and streaming services-for on one screen.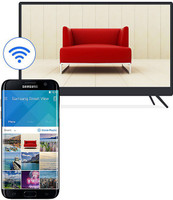 Share Content
Download the SmartView app and share your favourite vacation pictures and family videos that are on your smartphone on the Samsung TV's huge 123 cm screen.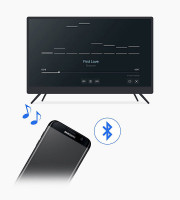 For Music Lovers
Host your own private party even if you don't have a jukebox with the Samsung Joiiii. This TV pumps out excellant sound. All you have to do is sync your phone to this TV via Bluetooth and play your personal playlist.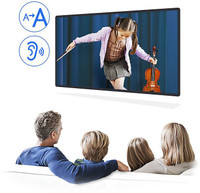 Joiiii for the Whole Family
Tired of manually adjusting the brightness of the screen and volume for your grandparents? With the Joiiii, you don't have to do it. This TV, with a quick switch, gives clearer images and more audible sound for everyone to hear and see.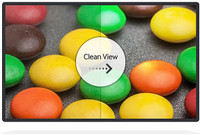 Crystal Clear
Watch whatever you're watching in better clarity with vivid details and bright colours on the Samsung Joiiii. Thanks to its noise-reducing and colour-and-contrast enhancing technology and 1920 x 1080 resolution, you can enhance your TV-viewing experience.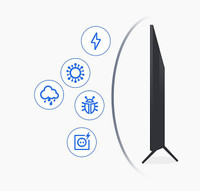 Go The Distance
Place the Samsung Joiiii anywhere without worrying about insects, dust, or humidity as it is protected from lightning, electrical blackouts, and viruses from unwanted files.