Samsung 49 inch 4K Ultra HD LED 49NU8000 TV Online At Best Price
Product Description
Bring home this Samsung HD Ready LED TV and enjoy an immersive audiovisual experience. Packed with a wide range of innovative features like HDR 10+ and Real 4k UHD Resolution, this TV will deliver vibrant and blur-free images.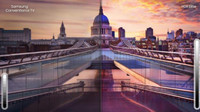 HDR Elite
It provides a wide range of brightness levels, so you can watch even the darkest of scenes with proper brightness, without missing out on tiny details.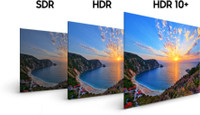 HDR 10+
This advanced HDR technology helps in optimizing every scene and enhances the overall picture quality.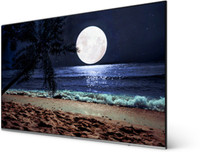 Ultra Slim Array
It effectively controls the backlight and lets you see the details pop out with deep contrast levels, providing the brightest of whites and darkest of blacks.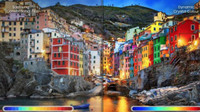 Dynamic Crystal Color
It lets you experience a wide range of colors, delivering more true-to-life images.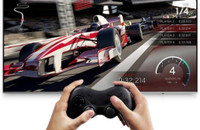 Game Mode
Enjoy First Person Shooter games with minimal lag, thanks to this TV's game mode. It also offers smooth visuals when you're playing graphic-rich games.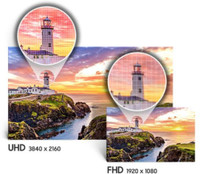 Real 4K UHD Resolution
This TV provides sharp and crisp images with 4K UHD resolution, so you can see even the minutest detail with utmost clarity.
Big Screen
Whether you're watching a movie or a sports show, you can have a cinematic experience with vivid colors and precise details on its big screen.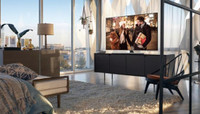 Slim with Modern Simplicity
This TV is bezel-less on three sides that makes it look elegant, while its sleek design adds a modern touch to it.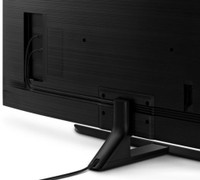 Clean Cable Solution
Do not let the hassles of wires spoil the decor of your room. You can simply plug in your cables into this TV and push them into the embedded cable lines on the TV's back to keep them organized and maintain your home's decor.
360-degree Design
Its 360-degree design makes it look stunning from all directions, adding a touch of sophistication to your home's interior.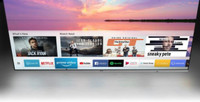 Smart TV
It lets you get to your entertainment services quickly and seamlessly. It comes with a Remote Control, along with a hub to control all devices connected to this TV.
One Remote Control
It can control all the connected devices. With its auto detection feature, it automatically connects and labels all devices that are connected to this TV.
SmartThings
From your fridge to mobiles, you can keep all your smart devices connected through the app called SmartThings. This app features a remote control and a dashboard to provide a seamless interaction.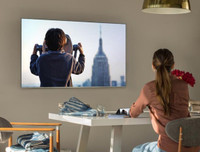 Content Sync and Share
You can easily sync and share mobile photos and watch it on your TV or your refrigerator screen by simply connecting it to your Samsung smart device.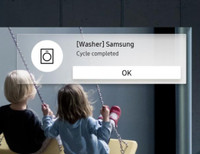 Notification
From updates for home IoT devices to calendar reminders, now, you can get notifications and pop-up messages on your TV, so you need not leave your TV to check on important updates. You can also get these notifications on your mobile.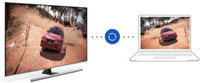 Steam Link
It lets you enjoy high-speed PC games on the big screen seamlessly.