Samsung 48 inch Full HD LED Smart TV On EMI 48J5300
Buy Samsung 121.92 cm (48 inch) Full HD LED TV Online
Description
Connect to the internet, wirelessly view and share media content from external devices, capture memorable scenes from your favourite TV shows or movies and save them on an external storage device connected to the TV –this Samsung Full HD Smart LED TV is indeed an exception from regular TV sets. You're going to love it.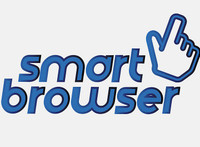 Smart Browser
Browse the Internet at the click of a button. Your Joy Smart TV lets you access the Internet and browse favourite web sites through its Smart Browser feature.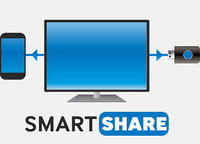 Smart Share
With Samsung's Smart Share feature you can easily share content between your Mobile and USB storage device connected to your TV wirelessly. Simply pair your smartphone via Wi-Fi Direct and swiftly transfer your photographs, movies and music from your phone to the USB storage device on your TV or vice versa without the need of any wires or a computer.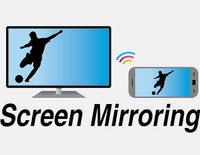 Screen Mirroring
Mirror your mobile content on your television screen. With your new Joy Smart TV you can enjoy your mobile phone apps, games and content on your television screen through Screen Mirroring. Also, Samsung's enhanced screen mirroring technology makes the process simple, with no need to change the TV source. Just open the notification panel on your mobile device, select the Screen Mirroring icon and select the TV.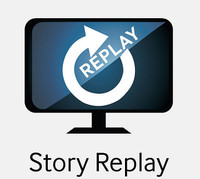 Story Replay
Capture your favourite scenes and music while watching TV at the push of a button and save the content on an external storage device connected to the TV. You can view the stored content anytime and re-live your favourite moments.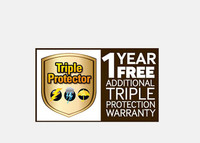 Best-in-class Durability
Samsung TV is equipped with block capacitors that allows the TV to absorb lightning strikes up to 15 KV. Also, each chipset is coated with Silica Gel and Anti-humidity glue to protect the TV from moisture. Finally, the TV comes with varistor blocks and capacitor that can withstand up to 750 V of high fluctuation. 1 Year free additional warranty on lightning, humidity and power surges only.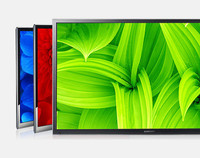 More vibrant colours
Using an advanced picture quality improvement algorithm, Samsung's Wide Colour Enhancer drastically improves the quality of any image and uncovers hidden details. Now see colours as they were meant to be seen with Wide Colour Enhancer.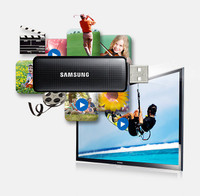 Watch movies from your USB
With ConnectShare Movie, simply plug your USB memory drive or HDD into the TV and instantaneously enjoy movies, photos or music. Now, you can experience a wide variety of content in the comfort of your living room on your TV.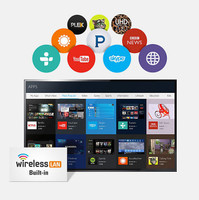 Access the Internet without wires
With Wireless LAN Built-in, streamline your TV's connectivity capabilities without adding more external devices and maintain its attractive design.