Samsung 24 HD LED 24J4100 TV On EMI
Whether you're watching a movie or playing games on your console, you would need a TV with good visual quality to experience the movie or the game to the fullest. Immerse yourself into the entertainment on this 60.96-cm (24) LED TV from Samsung 24 HD LED 24J4100 TV On EMI which comes with features such as Wide Colour Enhancer and ConnectShare. It also comes with easy access to Netflix, so you can enjoy watching your favourite TV shows and movies.
Experience amazing HD resolution on this 60.96-cm (24) sleekly-designed LED TV that comes with a bunch of useful features, which make your Friday nights truly memorable. With features such as Built-in support for Netflix, and ConnectShare Movie, you watch the shows you want quickly and easily.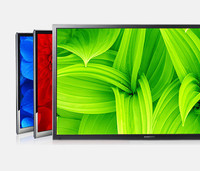 Vivid and Vibrant Display
This LED TV utilises Samsung's Wide Colour Enhancer and an advanced picture-quality-improvement algorithm to improve the quality of any image and showcase even the most minuscule of details in a resolution of 1366 x 768 pixels. This lets you enjoy colours as they were meant to be.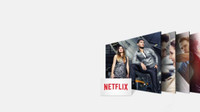 Easy Access to Netflix
Any movie buff or even someone who watches TV shows occasionally uses Netflix nowadays. This TV provides you with quick and easy access to Netflix, so you can enjoy your favourite TV shows and blockbuster movies whenever you want.
Watch Movies from Your USB
Using the ConnectShare Movie feature, you can plug your USB memory drive or HDD into the TV to enjoy a wide variety of movies, music, and photos. Playing content from your entertainment device is that easy.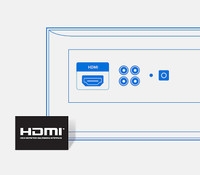 A Complete Multimedia Experience
It features HDMI capability which lets you transmit high-definition digital data from multiple devices right to your TV. With this feature, your living room is now transformed into a multimedia entertainment centre.