Oppo F7 6gb 128gb Price In India
Product Description
Meet the OPPO F7 – the smartphone with an AI-powered selfie camera that captures the real you in all your glory. Within its sleek and stylish body lies a powerful 2.0 GHz octa-core MTK P60 processor and 6 GB of RAM that lets you multitask without any glitches.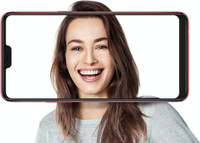 25 MP AI-powered Selfie Camera
Fill your social media feed with flawless selfies. This phone uses AI Beauty 2.0 and Sensor HDR technologies that bring out the best of your face's details, so your selfies look picture-perfect.
Vivid Mode
Thanks to its AI Recognition Technology and its innovative Vivid Mode, this smartphone brings out your photogenic best.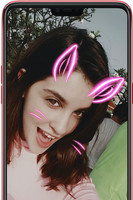 AR Stickers
Rabbit ears or fairy wings – add these and more AR stickers to your photos to make them extra cute.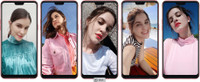 AI Learning
Do you have a preferred photo editing setting that's your signature style? The AI Learning tool understands your editing preferences, so every snap you click takes on the previous profile, be it one with enhanced eyes or cheeks.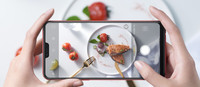 Rear Camera with AI Scene Recognition
A bohemian-themed art cafe or a beautiful sunset by the beach – capture vibrant photos of scenic subjects in one click using its AI-powered scene recognition camera that identifies 16 different scenes and objects in real-time.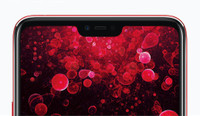 15.82 cm (6.23) FHD+ Super Full Screen
Whether you're watching movies or playing games – its large FHD+ all-encompassing screen stimulates your senses and gives you a viewing experience that's life-like and large, thanks to its 88% screen and 19:9 aspect ratio.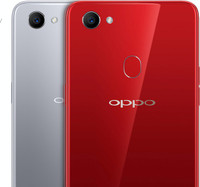 Glossy Design
The OPPO F7 is more than just a smartphone, it's a style accessory too. Featuring an elegant back cover and sleek design, this phone is aesthetically pleasing.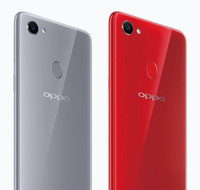 6 GB RAM and 128 GB ROM
With the OPPO F7, you can experience a fast and smooth performance with less power consumption and great storage capacity which means you can store a lot on this device without worrying about running out of battery and space.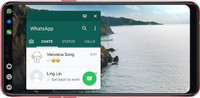 New Navigation Gesture and Full Screen Multitasking
Not only can you experience a true full screen experience but you can also read and reply to messages without interrupting your game or video.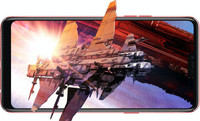 CPU Optimization
Playing high-end, graphics-rich online games is a treat on this phone as it delivers fast app activation, image processing and game acceleration.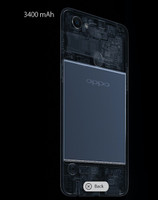 AI Battery Management
Powered by the 3400 mAh battery, this phone ensures a long battery life. It learns and establishes usage patterns and habits over time and snoozes or closes inactive apps to keep you going all-day long.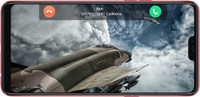 Triple Slot Tray
You can insert two 4G SIM cards and a memory card that can increase the storage space to up to 256 GB.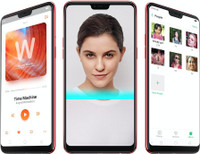 Speedy Facial Unlock
Get done with complicated patterns and difficult-to-remember passwords – all you need to do to unlock the OPPO F7 is look at the screen. The advanced AI Recognition Technology using 128 recognition points identifies your unique face.