Motorola M 64gb On EMI Without Card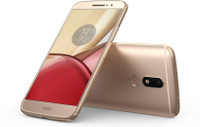 The Beauty of Metal
If you like being the center of attraction, then you'll love the Moto M. With its metal unibody design, the phone stands out from the crowd. This, coupled with the classic Moto design, means that you have a phone that looks and feels awesome.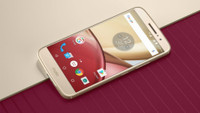 Big-screen Fun
The large, 13.97-cm display of the Moto M makes it ideal for anyone who loves to watch movies or play a lot of games on their phone. The high resolution ensures that you don't get bothered with ugly pixelation.
Camera-friendly
The Moto M is quite a capable camera phone, thanks to the high-quality, 16-MP rear camera at the back that lets you take awesome shots. The large aperture lens (f/2.0) and advanced autofocus technology ensure that every moment is caught in rich detail.
Let's Take a Selfie
When the time comes to take a selfie, the Moto M is sure to dazzle you with its large, 8-MP front camera and 1.12-um pixel size. If that wasn't enough, the Moto M also comes with a cool 'beautification mode' that will ensure that each selfie is picture-perfect.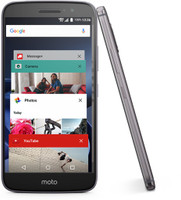 Power-packed Performance
In order to make sure that you get a smooth user-experience, Moto has equipped the phone with a powerful 2.2-GHz, 64-bit, octa-core processor from MediaTek. So, no matter what tasks you throw at the phone, it will deliver.
Spoilt for Choice
Sometimes, it's good to be spoilt for choice. The Moto M is available in two RAM variants as well as two storage variants. So you can pick out the one that is best suited to your needs.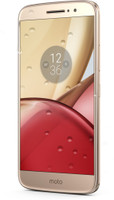 Repels Water
Meet the phone that's not afraid to get a little wet. The Moto M sports a water-repellent nano-coating that protects it from accidental spills and splashes. Now, that's cool.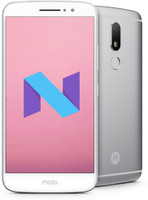 Pure Android
The Moto M comes with a near-stock version of Android Nougat. So, you don't have to deal with unnecessary bloatware that you get with many other UIs. Plus, you also get to enjoy the many features that come with Nougat such as multi-window support.