LG 80cm HD Ready LED TV on Finance
Product Description
Experience entertainment like never before. This LG TV comes with an IPS Panel that lets you watch colors that are truly closest to nature and most comfortable for the eyes. Free from color wash and contrast loss, this sturdy panel is ideal for all purposes. Listen to your favourite music in captivating sound quality, thanks to its 20 W powerful sound feature. Rotate the TV as per your viewing angle requirement and sit back and enjoy blur-free content.

IPS Panel
This LG TV's life-like color and wide viewing angles are bound to mesmerize you. The IPS panel shows the most consistent color and contrast from all angles. Enjoy blur-free, crystal-clear pictures on a stable and sturdy screen which is resistant to damage.
Color Master Engine
Visuals come to life with more intensity and depth, thanks to its unique process that not only enhances colors, but also adjusts color saturation, hue, and luminance.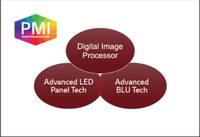 PMI 500 (Picture Mastering Index)
LG's World Class LED panel, Digital Image Processor and Advanced BLU tech adhere to the new PMI standard.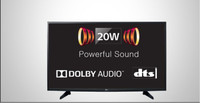 20 W Powerful Sound
Music lover? Enjoy captivating sound with Dolby digital plus and DTS support.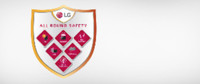 All Round Safety
Equipped with the All Round Safety Feature, it provides protection against lightning, summer heat, humidity, dust and shocks. It works fine without a stabilizer too.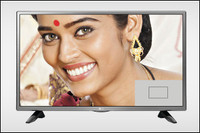 Live Zoom
Select an area of the screen and zoom out to see any image in detail.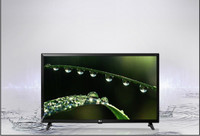 Virtual Surround
The Virtual Sound delivers an expansive field of sound, taking your music and movies experience to another level.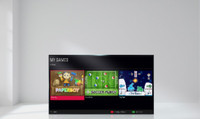 Built-in Games
There is never a dull moment with this LG TV. Access built-in games and add more from the LG website for free.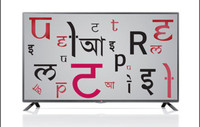 Regional Language Options
Watch your favourite content in almost all popular regional languages of India.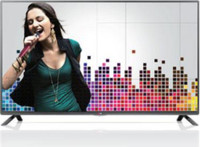 Bollywood Mode
You will feel that the sound is streaming from the ceiling right above you as this TV makes for a more realistic three dimensional sound experience and automatically selects a sound mode suitable to the genre.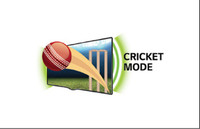 Cricket Mode
Why visit a stadium when you can have a similar experience at home. Get high on a rich and detailed sports viewing accompanied by ultimate sound and enhanced picture quality.
Audio Out
Connect to external home theatres or active speakers for enhanced sound experience.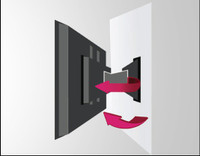 Flexi Mount
The flexible wall mount brackets let you rotate the TV as per your viewing angle requirement.