LG 60cm HD Ready LED IPS TV on EMI
Description
Make your weekend binges more delightful and exciting with this LG LED TV. Its slim depth and narrow bezel will enhance your viewing experience while its LED backlighting display will provide more true-to-life visuals on screen. To top it off, it features various modes, like the Bollywood mode and Cricket mode to stun your senses with amazing visuals and sound according to the program type.
Product Description
Bring home this LG LED TV and delight your senses with stunning visuals and immersive sound. With its LED Display and Triple XD Engine, this TV produces visuals with lifelike colors and contrast, taking your viewing experience to the next level.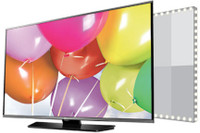 LED Backlighting Display
It delivers images with the brightest whites and the darkest blacks, letting you watch true-to-life visuals on the screen.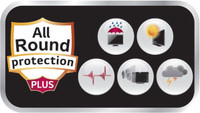 All Round Protection Plus
Equipped with summer heat protection, lightning protection, humidity protection, dust protection, this TV comes with an all-around protection. Also, the robust IPS panel makes it more sturdy. This TV works well without a stabilizer.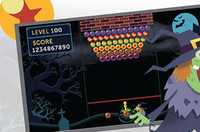 Build in Games
This TV features a number of exciting built-in games, including Magic Bubble, Jungle Hunter, Cookie Cookie, Egg Catcher and Space Wars. Magic Bubble – This easy-to-play game can be played by people of different age groups. It just asks you to match three or more consecutive bubbles that are of the same color by using an arrow. You can increase the score every time the connected bubbles pop. Jungle Hunter – In this game, you can act like the big bird by shooting arrows to blow up the monkey's balloons. If you fail to do so, the monkey on the top of the tree will kill the big bird. Cookie Cookie – This puzzle game requires you to match the cookie pieces and make them complete by following the recipe. Egg Catcher – In this game, one needs to collect all the eggs in the basket without dropping them. As the level goes up, the speed increases and you would need to collect more number of eggs. Space Wars – This space shooting game is sure to keep you glued to the screen for hours. It needs you to kill all the bugs using shoot missile in a given period of time.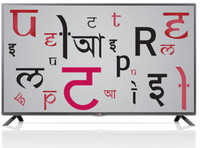 Regional Language Options
Designed keeping the multicultural point in mind, this TV lets you change the TV's menu and content to your regional language, adding more power to your fingertips.
PC Input
You can connect this TV to your PC or laptop using a VGA cable.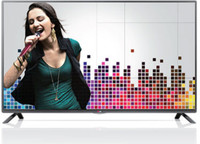 Bollywood Mode
Set the TV's setting to the 'Bollywood Mode' or 'Smart Sound Mode' to enjoy the Bollywood songs and movies at their best. This mode will give you the sensation that the sound is streaming from the ceiling and flowing in all directions, giving you a three-dimensional listening experience.
Cricket Mode
Create the perfect environment to watch your favorite cricket match on the big screen. This mode lets you watch cricket with an excellent picture quality and sound effects, offering a stadium-like experience.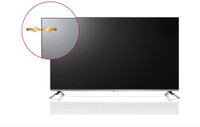 Slim Depth and Narrow Bezel
This TV's narrow bezel and slim depth help in eliminating the space between the screen and the bezel in a seamless way, improving your viewing experience.
Triple XD Engine
It helps in delivering lifelike colors and contrast, offering detailed and clear visuals on the screen.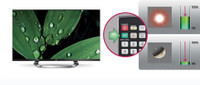 Smart Energy Saving
This feature lets you adjust the brightness with the backlight control option and switch the picture off with the screen-off function. Its Standby Mode Zero function will allow the TV to hibernate, helping you save on your energy bills.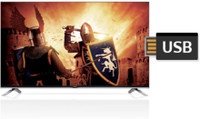 USB Movie
You can play contents from other sources by simply connecting an external hard drive to the USB port of this TV.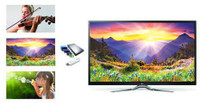 DivX HD
You can play different types of movie clips from the Internet by using HD DivX option.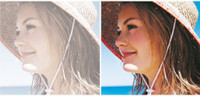 HDMI Cable
It lets you share videos, audios and any other data to this TV with excellent speed.
Audio Out
You can connect external speakers or home theatres for an improved aural experience. The Audio out options include RCA analog out, headphones out and digital optical audio out.