LG HD LED TV Best price-32LK536BPTB
Buy LG HD LED TV Best price-32LK536BPTB online
Description
Watch pre-recorded programs, make video calls, enjoy your smartphone's content on a big screen, and experience your favorite on-air shows and movies in rich detail on this LG TV. With a wide range of impressive features, this TV will not let you have a dull moment at home. Thanks to its 20 W Powerful Sound and the Color Master Engine feature, you can enjoy a seamless, immersive audio-visual experience.
Product Description
For an immersive TV-viewing experience bring home this LG HD Ready LED Smart TV. Its IPS Display delivers picture-perfect clarity while its Dolby Digital delivers powerful sound which together make for a cinematic experience at home.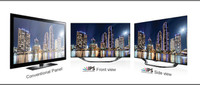 IPS Display
No more dull moments. With this TV, you can watch your favorite characters come to life as it delivers consistent color and contrast from all angles.
Single Click Access
Easily access most-used content and connection with its Direct Hot Keys.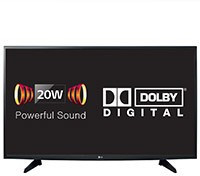 Dolby Digital and DTS Support
Listen to every song, every scene and every ad in a powerful sound.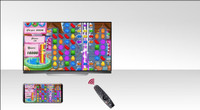 Built-in and Upgradable Games
When there's nothing interesting that are broadcasted on the TV, you can enjoy playing games on the TV as it comes with built-in games.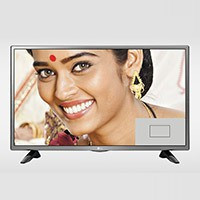 Live Zoom
You can select a certain area of the screen and zoom in to see details.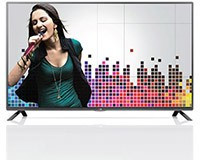 Bollywood Mode
If you're a Bollywood fan, then you will love this feature as it automatically selects the right sound EQ and lets you enjoy the best of the entertainment with sound pouring in from almost all directions.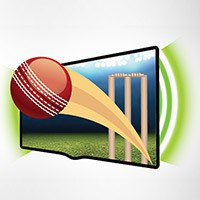 Cricket Mode
With this TV at home, you can take your cricket-watching experience to the next level as it customizes the sound and picture clarity.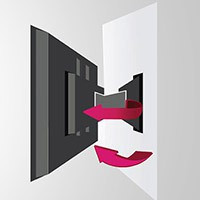 Flexi Mount
Whether you're on the bean bag or on your dining chair, you can adjust this TV as per your viewing requirements.
All-round Protection
This LG smart TV is equipped with a Robust IPS Panel, Lightning Protection, Heat Protection, Humidity Protection and Dust Protection.