LG 32 inch 32LJ616D HD Ready LED Smart TV Price In India
Description
Experience entertainment like never before with this LG Smart TV. Powered by webOS with The Simplest TV Interface, this Smart TV gives you access to a limitless world of entertainment. It comes with a Magic Remote that you can use to get quick access to your favorite content just by clicking a single button. Its Multitasking feature allows you to simultaneously surf the internet and also watch TV programs. Enjoy Powerful 20 W Sound with the Dolby Digital Plus and DTS support for an immersive audio experience.
Product Description
Simple, yet so stunning! Get a real lifelike viewing experience with this HD Ready LED Smart TV from LG. With the uniquely refined webOS launcher bar and Magic Remote, you can get unlimited access to your favorite entertainment just with an easy click of a button. You can also Share and Control your smartphone screen on TV with the Magic Remote.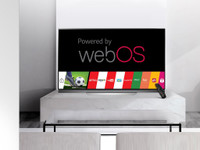 The Simplest TV Interface
Its uniquely designed webOS enables you to enjoy entertainment on this LG Smart TV with convenience and ease.
Magic Remote
Get easy access to your favorite content with a single click. This remote lets you operate the TV from any corner of the room. You simply need to move the remote cursor over your favorite content to play it. You can also access your set-top box, speakers, and satellite TV with the Universal Control feature of this remote.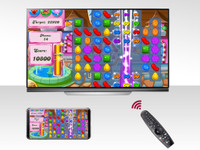 Share and Control
With the LG Magic Remote, you can share your smartphone screen on the TV.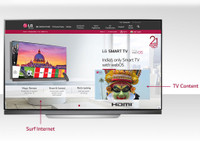 Multitasking
You can surf the internet and also watch your favorite TV shows simultaneously.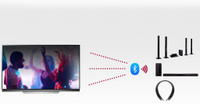 Experience Wireless Sound
No more annoying hanging wires. You can wirelessly connect your Bluetooth headset or soundbar.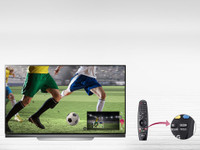 Magic Zoom
Never miss those important scenes. With the Magic Remote, you can enlarge live screenings by pressing the Live Zoom key.
WebOS Simple and Fun to Use
Enjoy a limitless world of premium content from the most popular entertainment providers with the uniquely refined webOS launcher bar and Magic Remote.
Tellybean (Video Calling)
With the Tellybean App, you can experience life-size video calling with your family and friends.
LG Content Store
This store has a variety of content organized for viewers to enjoy on this Smart TV. You can conveniently play and watch newly updated VODs or Apps.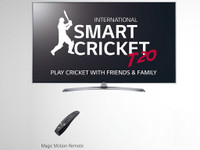 International SMART CRICKET T20
Pick your favorite team and play a fun game of cricket with your friends on the big screen of this television.
Music Player
You can play your favorite tracks of music on the speakers of this TV using apps. It is capable of playing music even when the TV screen is switched off. It also supports lyrics embedded in a song file.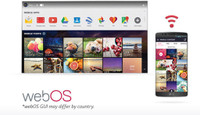 Magic Mobile Connection
You can enjoy your smartphone content on the TV with ease. With the Wi-Fi connection, you can play your favorite music and video files on its big screen.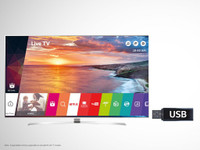 Expandable Memory
You do not have to worry about its built-in memory, as you can easily plug in your USB and enjoy unlimited memory.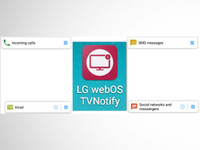 WebOS Notify
With this feature, you can get notifications when you receive incoming calls, messages, emails, and other software updates on the top right corner of the TV screen.
Time Machine Ready
This feature lets you record your favorite TV programs, so you can rewind, pause and re-watch it at anytime.

IPS Panel
The IPS panel offers Life-like Colors that are closest to the original image. Its Wide Viewing Angle displays the most consistent and contrast color from all angles. The Blur-free Clarity feature ensures blur-free and crystal-clear pictures even during fast motion display. Also, its Stable Screen is resistant to damage as opposed to weak competing panels.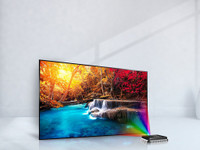 Color Master Engine
Watch images come to life on this LG TV that enhances colors while also adjusting color saturation, hue and luminance.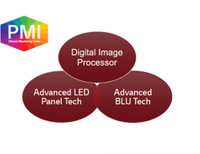 PMI 1000
The Picture Mastering Index (PMI) is defined by Digital Image Processor, Advanced LED Panel Technology, and Advanced BLU Technology, so you can experience vibrant and lifelike picture quality with ultimate clarity, color and contrast.
20 W Powerful Sound
Experience powerful and immersive audio quality with the Dolby Digital Plus and DTS support.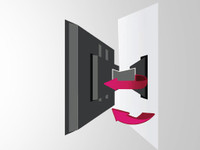 Flexi Mount
Its flexible wall mount brackets let you rotate and adjust the TV as per your viewing angle requirement.