Asus Zenfone 3 Ultra 4gb 64gb Price In India
Product Description
Whether you aspire to become a professional photographer, a masterful gamer or a skilled sound producer, you can use ASUS' ZenFone 3 to pursue your dreams. A 16-MP rear camera, a 2-GHz, octa-core processor, an Adreno 506 GPU and SonicMaster technology make this a masterful work of modern art and technology.

Exquisite Design, Fine Craftsmanship
The majestic curves of the 2.5D screen glass and elegant craftsmanship of the ZenFone 3 make it just as much a treat to hold as it is to look at. The well-defined, 40-degree bevel-cut spells class and sophistication. The metallic frame is 6.16-mm thin, so this phone's not so bulky that you'll have to strain your hand to have a firm grip on it. The Corning Gorilla Glass that encases this smartphone adds to its durability.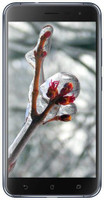 Wide, Bright, Detailed Display
Not only will your favourite cartoon characters appear larger on this smartphone's grand, 13.97-cm screen, they'll also look vibrant and crystal-clear on it, thanks to a resolution of 1920×1080 pixels. Super IPS+ technology ensures that colour and contrast don't downgrade even if you're viewing the screen at an extreme angle. The screen produces images at a brightness level of up to 600 nits, making videos clear even when you're watching them under the sun. The bezel is as slim as 2.1 mm and the screen-to-body ratio is 77%, so the display is more prominent, making your viewing experience more immersive.
Capture Reality, Fast and Steady
ASUS' PixelMaster 3.0 brings together a 16-MP rear camera, the advanced Sony IMX298 sensor, a six-element Largen lens and a large, f/2.0 aperture in a single smartphone for an impressive, photographic device. These features make it possible for you to take luscious, professional-grade images. The photographic hardware is protected by sapphire glass which is highly resistant to scratches and damage.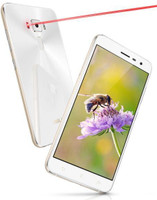 TriTech AF
ASUS' TriTech technology combines the laser autofocus, phase autofocus and continuous autofocus functions to ensure that the camera automatically focuses on subjects in a matter of 0.03 seconds. The time it takes to focus is almost 10 times quicker than the time it takes to blink.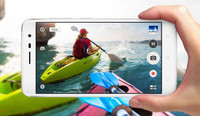 Steadily Shot, Shake-free Photos and Videos
If you're in a car that's on a bumpy road, your hand is bound to shake. Though, thanks to this phone's four-axis optical image stabilizer (OIS), your shaking hands won't influence the clarity of the photos you take. In addition, a three-axis electronic image stabilizer (EIS) does the same for the video clips you shoot.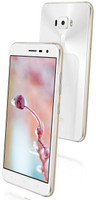 Photos Like the Actual Scene
Thanks to deep trench isolation technology, photons of light won't leak between the image sensor's pixels, so the clarity of images gets enhanced. A colour-correction sensor recognizes subjects that are unusually lit in photos and makes them look more natural. The 4x Super Resolution adds greater detailing to photos. For dramatic photos that have more defined highlights, use the Real-time HDR feature.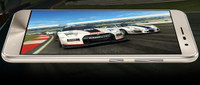 Full Speed On Every Front
The ZenFone 3 isn't just a magnificent sight, it also performs brilliantly. A 64-bit, 2.0-GHz, octa-core, Snapdragon 625 processor and 4 GB of RAM do an incredible job on the performance front. Even if you're simultaneously running a richly detailed game while your favourite social media apps and a food delivery app are running in the background, the chances of you experiencing any lag are slim. Speaking of richly detailed games, you can play Mortal Kombat X or Injustice: Gods Among Us without facing glitches too as this smartphone is equipped with an Adreno 506 GPU. 14nm fin field effect transistors (FinFETs) reduce the processor's power consumption by up to 35%.
Connectivity
Thanks to a dual SIM bay, you can use a 3G and 4G SIM on the same phone, providing you with download speeds of up to 300 Mbps even when you're travelling. When connected to a Wi-Fi network, this phone can hit download speeds of up to 433 Mbps. A single five-minute charge through the USB type-C port will give you a talktime of up to two hours. So, it goes without saying that the port is highly efficient at charging this smartphone. In addition, you can also use it to transfer data between devices in no time.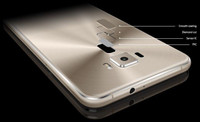 Touch Security
The ergonomic placement of the fingerprint sensor behind the smartphone makes it easy for you to reach it with your fingers. It's been positioned to suit the way people hold phones. The sensor can recognize up to five fingerprints, and, no matter how you place your finger on it, it'll unlock nonetheless, thanks to the 360-degree recognition feature. What's more is, your phone will unlock in just 0.02 seconds after you place your finger on the sensor.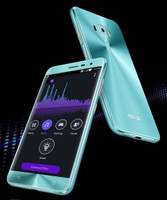 SonicMaster
Thanks to an expansive sound chamber that's powered by Smart AMP technology, a metal voice coil and this smartphone's advanced five-magnet speaker construction, all the sounds you hear through the ZenFone 3's speakers will be rich, clear and spacious. When you've got your headphones or earphones connected to this smartphone, you'll be hearing your favourite tunes in a default sound quality of 24-bit/192 kHz, thanks to High-Res audio technology. In contrast to CD quality, this is about four times better.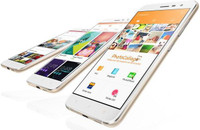 ZenUI 3.0
Browsing through this smartphone's content is a smooth experience, thanks to the Android Marshmallow-based ZenUI 3.0. It features parallax scrolling, a stylish clock widget and it displays weather updates with real-time animation.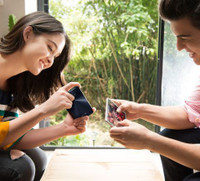 Game Genie
Show your unparalleled gaming skills to the world with ZenUI 3.0's Game Genie function. With it, you can broadcast your games on YouTube or Twitch as and when you're playing. You can also summon a pop-up search window to search for tips on your game. You can also speedup the gaming action with the booster feature.